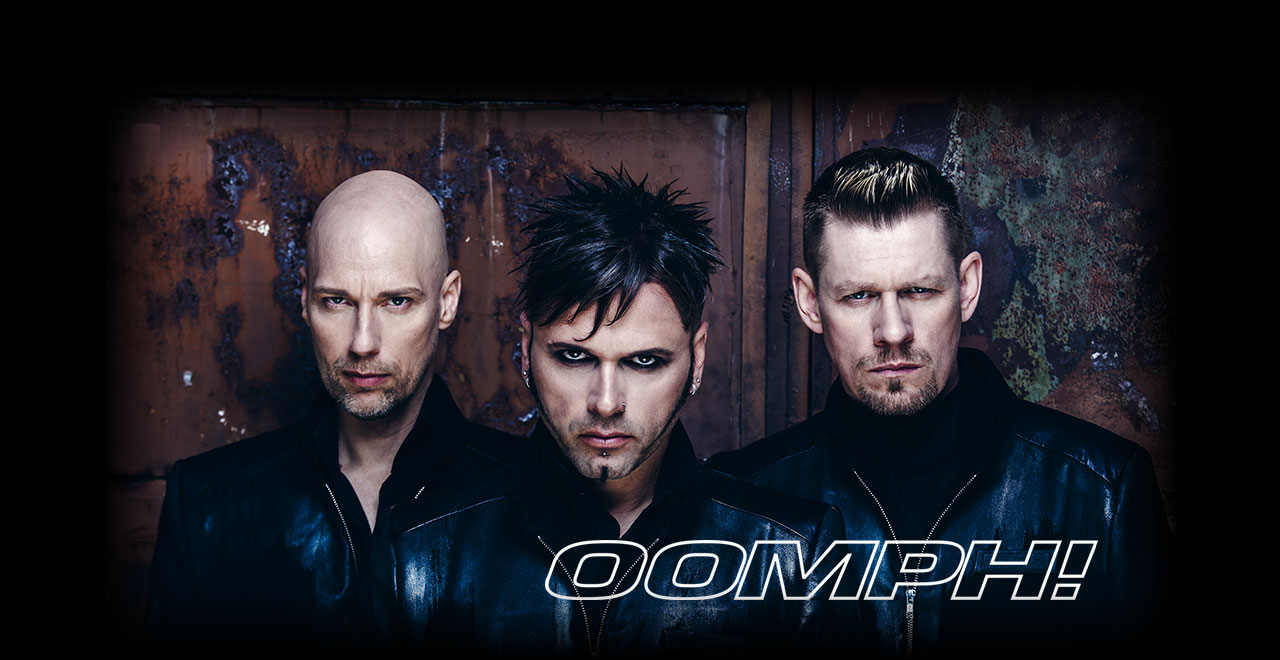 In 1989 Dero, Flux and Crap founded the band Oomph!
Wherefrom does that name come? The musicians read this special word in an old English dictionary and it means something like "extraordinary", "full of energy" or "pep".
And it fits! That´s not only our opinion – since the foundation the band has reached a lot: Many singles and albums have been released and Oomph! has won awards like "The golden disc" in Germany and Austria for the single "Augen auf" or the award for the best band from "1 Live Krone 2004". In 2007 Oomph! and Marta Jandová (singer of our endorser "Die Happy") were the winners of the 3rd "Bundesvision Song Contest".
With their lyrics the band demonstrates that they give thoughts to a lot of political and socio-critical things and that they also like to criticize. According to their own statements they don´t hesitate to hold a mirror up to the society. So they want to make people think. But due to this they cause attention and also some scandals. But lots of hits and great chart positions prove that much people love Oomph! and of course their music!
Happy 2012
Since the beginning of 2012 the band belongs to the König & Meyer endorsement partners. In the same year Oomph! was our star-guest at the Musikmesse Frankfurt! They signed great posters at our main booth.
Also in 2012 the new album "Der Wahnsinns fette Beute" was released and the band went on the homonymous tour.
The musicians were guests on serveral festivals and of course stars in their own concerts.
25th birthday
2015: OOMPH! celebrated their 25th birthday! Of course there was an anniversary album with the matching title "XXV". 14 new songs full of dark poetry, criticism of society and religion – but also words of salvation, love and death. So besides hard metal songs there are also lots of emotional tracks. Dero: "Never before we have been so close to our own spiritual abyss". Well it really seemd to be the most personal album of their carrer. Success proved them right – Congratulation!
Since the release of the new album OOMPH! has been touring all over the world: Germay, Russia, Belgium, France, Spain, Mexico….
Anticipation
The new album will be released on 18th January 2019. In March 2019 the band will be touring through Europe.